---
Our Consulting Team
PVHM Consulting has some of the most experienced international consultants. They have all also worked as senior executives as well as senior consultants. They bring practical solutions based on experience and insight.
---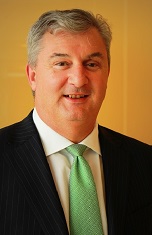 Phil Hobbs Profile
Phil was Head of HR at Emirates Islamic (EI) in the UAE, where he was an Executive Committee (EXCO) member and reported directly to the CEO. EI is the fastest growing bank in the UAE. Phil led the people aspects of the transformation programme to deliver sustainable, profitable growth and the integration of Dubai Bank.
Before EI, Phil was with the HR team at Dubai Holding and worked across a number of businesses in their portfolio, leading transformation and restructuring projects. These businesses included: National Bonds Corporation; (deposit and investment company); Dubai Group (investment management) and Sama Dubai (real estate development).
Prior to moving to Dubai, Phil was a Vice President with Cap Gemini Consulting. Latterly as Delivery Director for a global post-merger integration project for a life sciences comapny in Switzerland. He was a Lead Tutor at Cap Gemini's University in Paris.
Before his career in management consulting, Phil set-up and directed an award winning international Research Institute at the University of Bristol. He also taught on various graduate and undergraduate programmes on business, economics and statistics.
Phil has completed the British Psychological Society (BPS) Level A & B qualifications, is Saville Wave and MBTI qualified and is an experienced assessor and coach.
Phil has a Bachelors' Degree in Economics from the University of Bath, UK.
Key Skills
Business transformation and leadership, with emphasis on structural change
Executive and leadership training, development and coaching based on a deep business expertise
Change programme and project design, delivery and measurement
Facilitating and leading business assessments, strategy development and decision making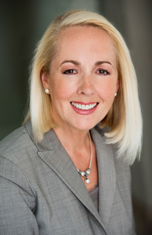 Valerie McCabe Profile
Valerie was a Senior Executive Coach, Assessor and Trainer at a leading HR Consultancy. She supported C-suite and senior management teams in both global and GCC-based companies, through one-on-one coaching engagements as well as Assessment and Development Centres.
Prior to her role in HR Consultancy, Val was Head of Human Capital Development for a large luxury retailer and distributor, where she managed the Learning and Development function comprising a team of 25-people across the MENA region.
Before relocating to the Middle East, Valerie was Global Director of Talent Management and Management Trainee Programs for Cap Gemini Consulting. She led all aspects of the Talent Development within a 12 month Management Trainee program, for Cap Gemini's global consulting and IT services practice.
Earlier in her career, Valerie was a management consultant in Cap Geminiís Strategy Consulting practice. She led numerous executive teams on strategic business engagements focused on new market entry, customer segmentation, M&A, balanced score-card, change management and leadership transformation.
Valerie is an ICF Certified Executive Coach (PCC Level). She is a British Psychological Society Certified Level A and B Occupational Assessor. She is qualified to use the MBTI, the Hogans Suite (HPI, HDS, MVPI), EQ-I 2.0 and EQ360, FIRO-B, Saville Wave and Strengthscope tools.
Val has a Masters' Degree in International Business Management from The Fletcher School of Law and Diplomacy, Tufts University & Harvard University, USA. She has a Bachelors' Degree in Finance and Business Administration from Northeastern University, USA.
Key Skills
Assessing and Coaching senior executives on leadership styles and behaviors
Designing and delivering leadership development programmes for mid and senior level management
Designing competency and learning maps for the entire organisational pyramid
Designing and facilitating training and development programmes; ranging from sales effectiveness to leadership communication